About Jagran
The establishment of Dainik Jagran comes from the freedom struggle in year 1942. Dainik Jagran was launched during this time with the vision of our founder, the revolutionary freedom fighter, Late Shri Puran Chandra Gupta "Create a newspaper that would reflect the free voice of the people". The tradition of truth that Shri Puran Chandra Gupta heralded was carried forward by literary stalwarts like Shri Narendra Mohan. Apart from strengthening Jagran's editorial stance, he embarked on a drive towards modernization and building interaction between the newspaper and its readers. We at Dainik Jagran, introduce ourselves as the largest read daily of the Nation-20th time in a row- with a total readership of 5.64 crore (As per IRS Q-3) leaving behind the nearest competitor by a margin of 1.80 crore. At present we have our footprints in 11 states with 37 editions covering almost 50% of the population.
About JCTB
Jagran Coffee Table Book (JCTB) project is a part of rich and varied tradition of Jagran Group. Written in racy narratives and blended with exotic and exclusive photographs, it gives the stakeholders a vivid idea about concerned Govt/brand/organization's specialties and their special projects/initiatives. We have so far brought out 27 books under JCTB. This includes Devalaya series on the temples of Uttar Pradesh, Bihar, Jharkhand and Uttarakhand. An exclusive book on the Dargahs of Bihar, titled- Sufia-e-Bihar, in collaboration with the Bihar government is also a feather in the cap. JCTB has also done books on the cities like Lucknow, Kanpur, Varanasi and Kolkata too.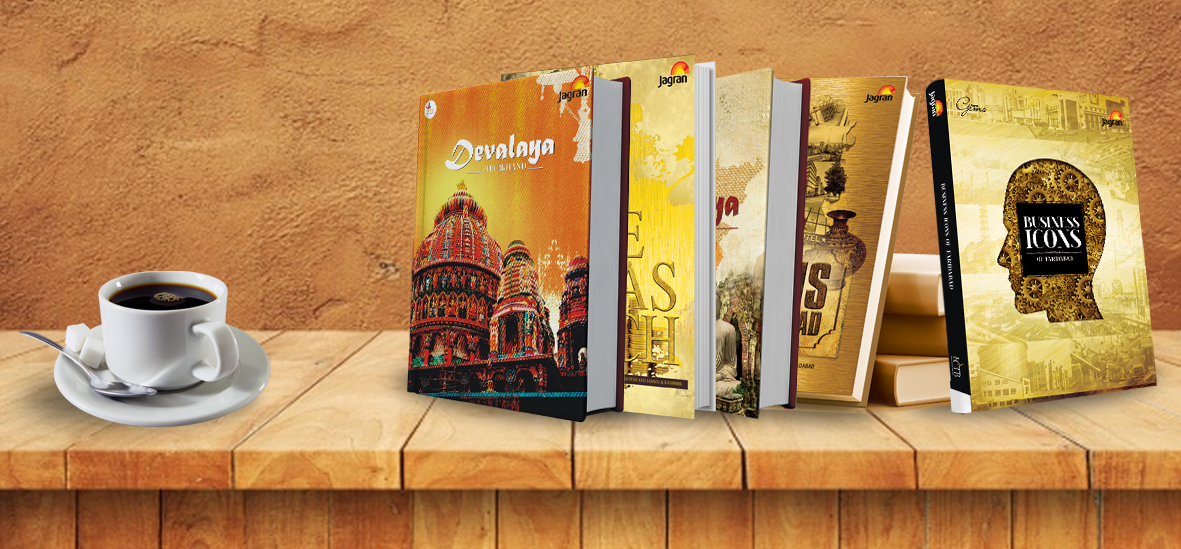 History
Owing to its strong creative vibrancy, JCTB had set the benchmark with the phenomenal success of its very first book 'Jagran Gems', a book on some key entrepreneurs of Uttar Pradesh, some seven years back. Since then, the group has minted out several illustrious books across different domains like religion, great cities, entrepreneurs, travel and tourism etc. We have successfully accomplished in the past, books on different cities like Kolkata, Kanpur, Aligarh, Banaras and Lucknow, etc. besides temples and shrines of different states, which received a very encouraging response.
Vision
To create a robust platform for the brands/ individuals to showcase themselves amongst their valued stakeholders, key fraternities and the audience at large. Also to create premium editorial properties which create brand value for advertisers and audience and to offer first rate, creditable creations to its stakeholders.